[ ]
Welcome to HOMERUS
Rent a Car, Motorbike & Bicycle
HOMERUS Rent a Car & Moto is a unique customer-oriented Car, Motorcycle & Bike rental company located in the heart of Petra town (right on the beach) on the Greek island of Lesvos (Lesbos).
We are dedicated to our customers and offer quality rental cars and vans at the lowest competitive rates available.


If you are planing to visit Lesvos for business or pleasure and need an affordable and convenient vehicle give us a call.
We have a large selection of recent model cars and bikes and you'll be sure to find one that will suit your needs and fits your budget.
Customer service is our number one priority!
We value our customer and to show our dedication to our customer we offer quality rental cars, motocycles, scooters, mountainbikes etc., excellent customer care, and the most competitive low rates in Lesbos!
We offer FREE airport and hotel pickup/drop-off, complimentary tourist maps and guides, language assistance, we welcome international driver's license, weekly rental discounts and more...

Our fleet of new model car consists of Economy, Compact, Midsize, Full-size, 4X4 and passenger vans.
We have vehicles for any occasion! Business or pleasure, HOMERUS Rent a Car & Moto has a vehicle that is right for you.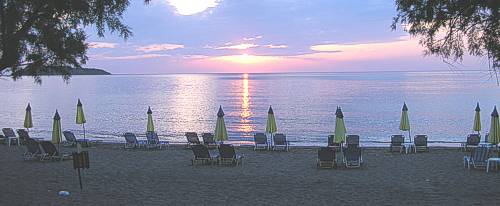 Special DISCOUNT for reservations made through our Site!
Check Money Savers (left of screen).
Our SERVICES include:
Call us today to make a reservation at: +30 22530-41577 or just complete our Reservation / Enquiry Forms (Links at left).